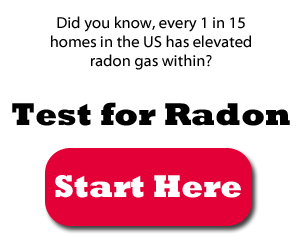 Radon is one of the reasons why people acquire lung cancer. A country records 3% to 14% of their lung cancer patients getting sick from inhaling it. This is one of the radon facts that is proven all over the world. In the United States, it placed second among the causes of lung cancer that leads to death.
Where Can Radon Be Found?
One of the reasons people are not aware of being exposed to the said gas is because radon doesn't have any color, smell, or taste. Therefore, it is hard to find. You can be inhaling it without you noticing it. Some people wonder, is radon only found in the US? The short answer is no. 

As it can harm other people aside from Americans, it exists in other countries. So, where can it be found? Here are some of the places that can be the sources of radon.

Nature

Radon facts state that radon is present anywhere, especially in rock and soil. As defined by the World Health Organization, it is "a naturally occurring radioactive gas." There is a low concentration of it outdoors which is not something to worry about. However, it doesn't mean that the presence of it immediately puts you in danger. There is a certain radon level that may pose a threat to someone's health.
Buildings
Buildings and structures can be used interchangeably when referring to houses, schools, business establishments, office buildings, etc. Radon is derived from the decay of uranium in the ground. It can enter the building through cracks on the floor and walls. And even in the gaps of cables and water pipes.

Most often, the release of radon happens below, going upward. High radon levels can be measured in the basements and cellars. It can spread in the entire building if it does not have proper ventilation. Radon can be trapped inside, which can be harmful to the people living or working in the structure.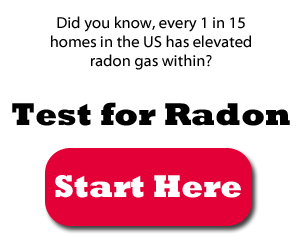 There are places where the soil composition is high in uranium. If your building or house is constructed in those areas, you might want a radon test done. This will help you determine whether your home or workplace needs to be checked by a radon professional for reconditioning.

Mining

Aside from gold, other minerals can be obtained through mining, like uranium. No wonder that underground mines are prone to having high levels of radon. Many uranium miners had lung cancer because of this.

Furthermore, it affects not only the mining site as well as the community close to it. The radioactive gas can travel through wind and water. Different countries have imposed limitations and standards for mining to keep the people away from the risks.

Water

There are two sources of water in a household. It is either surface water or groundwater. Surface water refers to lakes, rivers, and reservoirs. At the same time, groundwater is those that come from springs and wells.

Among these two, groundwater is more likely to have radon. It can enter your body by inhaling it while taking a shower or doing chores that involve water. Also, some countries use it as their drinking water.

However, studies show that more complications happen when radon is inhaled rather than ingested. But still, if you are in doubt, you can call your local water supplier.

All of the things listed above can not only be found in the United States. Hence, one of the radon facts is that it can be found in most places in the world. It only differs on the concentration depending on the location. Radon-related activities should be reduced and controlled for a much safer environment, whether indoors or outdoors.