Radon Contractors
At this point, you've either established that the radon levels in your home are way too high or you're curious about what to do if that ever happens. Before you do anything else, you must run a series of tests to find an accurate radon gas reading in the lowest level of your home. If you've already done tests and you know the levels are high, then it's time to move on to the mitigation process.
The first thing you'll want to do is become familiar with each individual radon mitigation method, especially if you're planning to complete the project yourself. That brings us to our next point, instead of setting up a mitigation system yourself we recommend hiring a professional radon contractor. A certified radon contractor will analyze your residence and help you decide the best method for radon gas reduction. Not only that, they will ensure the mitigation system is working properly – a luxury that DIY projects do not offer.
Obviously, before a contractor can come to your home, perform the necessary tests and walk you through the mitigation procedure – you need to hire one.
Call now for a free Radon Testing/Mitigation Quote
Toll Free: 1-800-299-3578
Or fill out our contact form:
The EPA recommends that you hire a certified radon mitigation contractor for several reasons. Without the proper equipment and training, it is actually possible to increase radon levels thus putting any residents in your home in even greater harm. Furthermore, because there are several different methods which can be used to reduce radon, a contractor will be able to select the appropriate one for your home. In some cases, more work is necessary after a mitigation system has been installed. It may or may not require system tweaks or further installs depending on how high the radon levels actually are.
There are quite a few things that you need to watch for when hiring a radon mitigation contractor. You want to be sure that the system being installed is making your home safer, and you want to make sure the people who are doing the work are responsible.
Hiring a Radon Contractor
Make sure that the individual or company you are hiring for the project is in fact on the National Certified list (NEHA/NRSB). Don't just take their word for it either make sure you actually see physical proof of such. Certified contractors have been to school which means they've passed tests on radon mitigation. In order to keep their certification, they must continue to take classes on the material. If you make the mistake of allowing a non-certified contractor install a system there's a chance they could end up doing more harm than good. If a system is not up to EPA standards in some States it's even possible that homeowners will have to pay additional costs to get it up to par.
Ask contractors to provide you with a copy of their Liability and Workers Compensation insurance certificate. If they do not have insurance or workers comp then you will be at a very great financial risk should any of those who are employed become injured on your property.
Make absolutely sure that the mitigation system and included fans – where applicable – are guaranteed and covered under a warranty. If the system does not work properly after install, the contractors will return to ensure it is fixed at no cost to you. If the fans and related components malfunction, you will need to have them replaced. A guarantee will protect you in the event something isn't working properly with the system and a warranty will protect any of the necessary components should they break or malfunction. It's pretty simple really.
Ask for previous work references and recommendations. If the contractor cannot give them seek them out yourself. If there is no previous record of the contractors work then tread lightly. Another way to check references is to ask for a couple addresses where the contractors previously did work. You can visit said addresses during an appropriate hour and speak to the residents.
Make sure the contractor is, or is working directly with a licensed electrician. In certain states it is actually illegal to perform electrical work without the proper credentials.
As you can see, most of the points mentioned above are to ensure your safety and finances in the event of an accident. You never know what could go wrong during a project so you want to take every precaution available.
Tracking down a trusted or certified radon contractor can sure seem a bit daunting. However, the steps required are actually pretty simple once you know what to do.
First, you should visit the Department of Health website for the state you currently reside in. From there you should be able to find information regarding indoor air quality, or more specifically radon. The reason you should navigate to the Department of Health website is because they compile a list of all the qualified professionals that are qualified to perform radon mitigation work in the state. Most states require companies to register with the DOH otherwise they risk losing their certification.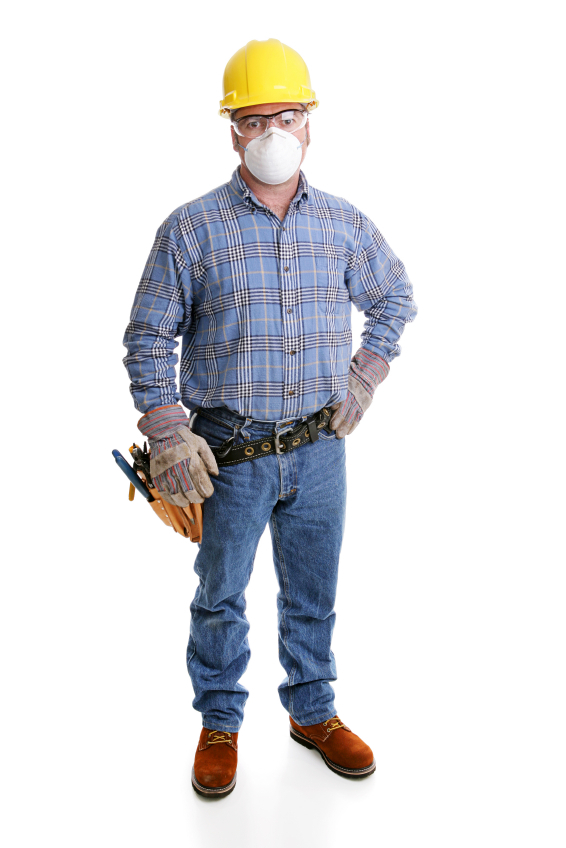 You can use the DOH lists as a reference to track down a few certified radon mitigation specialists in your area. Generally, the aforementioned lists include all of the information you will need to get in touch, such as the service area, business name, address and telephone number. Such lists also include up-to-date expiration information for each contractor's certification. There may or may not be out of state contractors that also provide services in your particular state. If that is the case their contact information will be listed on the department of health DOH registry along with all of the other qualified contractors in your state.
It is common practice for contractors to look at your residence or home and provide you with a free on-site and firm cost estimate. During that time you should also be able to view pictures of previous work the contractor has done and ask any questions you may have about the job. The individual or company involved should also offer you a definitive plan for the project.
Before any work begins you must comb through the contract to ensure you, your home and the pending mitigation system are protected from anything shady. At no time should the contractor become irate or give you a difficult time if you need an explanation on various portions of the contract. Pay close attention to the installation guarantee and any warranties covering hardware components or fans for your mitigation system.
Once a contract has been drawn up, the contractor should begin performing diagnostic tests in your home. This allows the specialist to detect many elements in regards to the radon levels in your home. With a diagnostic test they will be able to gauge air flow, patterns and more.
After the installation, the contractor will need to monitor the system to ensure it is working properly. If the system does not lower the radon levels in your home – and sometimes this can happen – they must take the proper measures to remedy the problem. In some cases this would mean installing a second system, or tweaking the original one. It is the contractor's duty to choose the proper mitigation system for your home, so it should be their responsibility if the one installed does not work properly.
A contractor should never perform the final level tests on your home. They should work with you to hire or contact an outside testing professional. The extra tests will provide the necessary proof that the mitigation system is working as it should. To be quite honest, an added test should also protect the contractor should things go wrong with the system – if it was working at one point.
A radon contractor can and will test radon levels in your home and this is perfectly acceptable, however there are some instances where you might want an outside source to check their accuracy. For example after a radon mitigation system has been installed in a home it's a good idea to have a third party test the levels to cover both you and the contractor should something go wrong in the future, or should the levels change.
Before you decide to install a radon mitigation system you may also use a radon contractor to test the levels in your home. In fact, we recommend you do so that way they can offer you suggestions for potential mitigation systems for your home. You can also hire a third party or perform the test yourself if you are so inclined.
While you are choosing a potential contractor use the Radon Contractor Checklist as a guideline. It will help you find the best man – or woman – for the job!
If you want to become more familiar with radon levels, testing for radon or the mitigation process you can view all of the resources we have available here on the site.