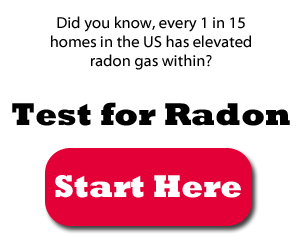 Testing is inexpensive and simple, and it might save your life. Radon gas cannot be seen, and you can't even smell it. However, it is risky. Breathing in high amounts of radon might increase your chances of developing lung cancer. The only method to determine if you have a radon problem in your house is to test it, and if you do, you'll be able to solve it. The question is, when should you get your home tested for radon?
Why is Radon Dangerous?
Radon is naturally produced by rocks and soil in the earth, and it is constantly present in the air around us. The issue arises when radon gas seeps into a property through fractures or holes in the foundation, and too much of it can accumulate on the inside. The radioactive particles in radon gas can become lodged in your lungs if you breathe it in. The problem is they have the potential to induce lung cancer over time. Two factors determine the dangers of radon:

How much: High radon levels are riskier.
How long: The longer you are exposed to radon gas, the higher your risk.
High radon levels can be dangerous in any state. Radon may be an issue in both old and new homes, and homes with and without basements may both do so. Furthermore, two properties next to one another may have quite varied radon levels, which is why every home must be examined.
If You Consider Purchasing a Home…
One of the ultimate aims that everyone strives for is to have a safe location to live in for the rest of their lives. But how can you guarantee that your house will be the safest location on the planet? If you're thinking about buying a house, you must consider the following: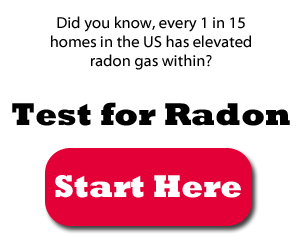 You can either accept the seller's previous radon test results or request a new radon test from a licensed radon contractor.
If the house has not yet been radon tested, make sure a radon test is performed as soon as possible.
If you plan to finish or renovate an unfinished part of your house in the future, a radon test should be performed both before and after the project. In general, installing a radon-reduction system before (or during) renovations is less expensive than installing one later.
2 Ways to Get Your Home Tested for Radon
Because radon levels vary from day to day and season to season, as a homeowner, want what is best for your protection. With that being said, there are two general methods to test your home for radon: short-term testing and long-term testing.
Short-term Testing
A short-term test might be used if you are in a hurry. Some of these tests detect radon for just 2 or 3 days, while others detect it for 90 days. For a short-term test, keep your windows and doors closed as much as possible and prevent fans that bring in outside air.

Long-term Testing
Long-term testing can be kept in your house for up to 90 days. For this sort of testing, alpha track and electret ion chamber detectors are often utilized. A long-term test result is more likely than a short-term test result to reveal your home's year-round average radon level.
If you want to be sure, the ideal time to get your home tested for radon is RIGHT NOW. Why? Because having lung cancer puts your life and the lives of those around you in jeopardy with each passing day. It might not be very comforting to discover that your house has excessive radon levels. You may, however, take precautions to make your home safer.