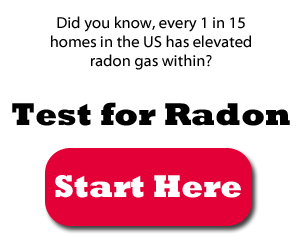 Radon is a naturally occurring gas, and it is prevalent in the United States. However, some people are still unaware that this cancer-causing gas exists. The worst part is they don't know much about radon. Some people think that it is not that dangerous, not knowing that it is the second leading cause of cancer, next to smoking. If you know someone who lacks knowledge about radon, or you also have questions regarding this matter, we're here to help you. In this article, understand what radon is and what it can do. You'll also know the importance of conducting a radon test.
Defining Radon in 2021
According to the World Health Organization, high concentrations of radon may be found in indoor environments. Meaning, this can be found in homes and workplaces. Many people find it hard to detect radon because it has no color, smell, and taste. This is why conducting a radon test is crucial to see if your home or property is positive for this radioactive gas.

But how does radon occur? WHO explains that radon escapes from the ground into the air. As time passes by, it decays and produces radioactive particles, which are more dangerous because they can be deposited on the cells lining the airways. Once this happens, the particles can damage the DNA, which can cause lung cancer over time.

Radon is more dangerous indoors since radon quickly dilutes outdoors. It goes down to very low concentrations, which generally does not pose a problem. The World Health Organization indicated that the average outdoor radon level 1 varies from 5 Bq/m3 to 15 Bq/m3. However, this radioactive gas becomes higher, especially indoors when there is minimal ventilation. Furthermore, the radon levels in buildings such as homes, schools, and offices, vary from 10 Bq/m3 to more than 10 000 Bq/m3.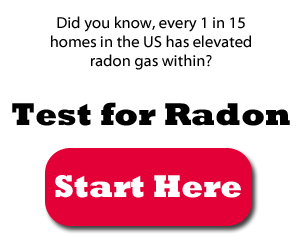 What Radon Does to You

Although limited research shows the other adverse effects of radon, the WHO has confirmed that an increased rate of lung cancer was first seen in uranium miners exposed to very high radon concentrations. Moreover, studies in Europe, North America, and China have confirmed that even low concentrations of radon can also pose health risks. It is believed that radon is more likely to cause lung cancer to those who smoke. Based on research, smokers are estimated to be 25 times more at risk from radon than non-smokers.

Radon Test: Why It is Important?

Now that you understand how harmful radon is, it's time to do the preventive measures to avoid its adverse effects. The question is, what is the first thing you need to do? The first step to combat the damaging effects of cancer-causing gas is to conduct a radon test. There are different types of radon testing, and one of these is the passive form where you can use do-it-yourself home radon test kits. Although they are very affordable, they don't provide accurate results. Worry not because many organizations nowadays have been working to improve the reliability of testing devices. Not only that but many states have already conducted studies to test the reliability of these devices.

If you want more accurate results, the Environmental Protection Agency recommends hiring a qualified professional radon contractor when conducting a radon test. Know that the primary entry sites for radon are below-grade cracks or openings. This may include the wall and floor joints, cracks in walls and floors, loose-fitting pipe penetrations, and sump pump openings. Therefore, radon testing is a must because it is the only way to check if a building has high radon levels.

Radon has been there in the environment for years. Although there is nothing people can do to stop it from occurring, there are different ways to avoid its adverse effects. If you want to keep yourself away from cancer and other respiratory diseases, make sure that your home is radon-free. And the only way to find whether it is safe from this radioactive gas is by conducting a radon test.