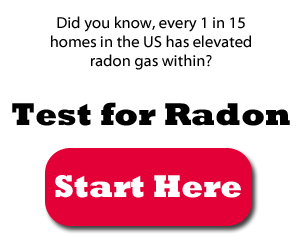 More and more people are becoming aware of how dangerous radon is. It's everywhere, and though it seems like there's nothing you can do about it, the truth is there are several ways to avoid its health risks. Reducing radon levels at home is a vital step to lower your risks of getting lung cancer. But before you do the proper steps to decrease radon levels, it is essential to know why you're doing it. Aside from causing cancer, radon is also linked to other health risks.
Radon's Adverse Effects
Many studies have proven that radon is a cancer-causing gas. According to the World Health Organization, this radioactive gas causes between three to 14 percent of lung cancers in a country though it depends on the radon level's national average. Uranium miners have been reported to be highly exposed to radon, increasing their rate of lung cancer. However, there are also radon concentrations that can be found in residential settings worldwide, so you'll never know whether you are safe from radon exposure or not. Aside from lung cancer, the following are the health risks of radon:
Lung Tissue Damage
Radon exposure does not lead to lung cancer right away. Exposing yourself to this radioactive gas, whether in low or high concentrations, can cause damage to your lungs. Once you inhale radon regularly, the chances of getting lung cancer are high because it slowly damages your lung tissues.

Radon is everywhere, but there are several ways to determine whether it is present or not. Besides, simple radon test kits are already available in the market, allowing you to test your home for radon. If you think you cannot do it alone and you need assistance, you may call radon contractors for help. Remember, prevention is better than cure, so make sure to decrease your home's radon levels to avoid lung tissue damage and cancer.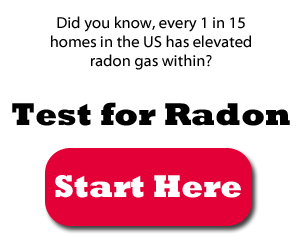 Radon Poisoning

Since radon is invisible, odorless, and tasteless, it's hard to know whether it is there or not. The problem is, radon can cause poisoning, creating harmful physical changes. Radon poisoning is just one of the health risks of radon, and it occurs when large amounts of this gas enter your body. Radon is a naturally occurring element. It takes a gaseous form at standard temperatures and pressures. It may not be as harmful as other radioactive substances, but it can lead to several health risks.

Radon Prevention

Decreasing radon levels may take time, but starting it right away is necessary to avoid its adverse effects. Determine the radon levels so that you can think of better ways to lower them. The following methods would help you manage radon issues:

Create a sub-slab-depressurization which consists of a vent pipe system and a fan. It pulls radon from under the house, then eventually vents it to the outside.
Improve your home's ventilation because it is one way to avoid moving radon from the lower floors to the rest of the home.
Install a radon sump system which refers to having an under-floor cavity into which a pipe is inserted. A fan will then pull the air and radon up and away from your home.
Make positive pressurization which blows fresh filtered air into the home to clear out radon.
Radon is indeed a harmful radioactive gas. Exposing yourself to exceptionally high concentrations can damage your lung tissue which can result in lung cancer. Not only that, but it is also linked to physical changes since radon can cause poisoning. If you want to avoid health risks of radon, make sure to call your radon contractor today to reduce the radon levels in your home.