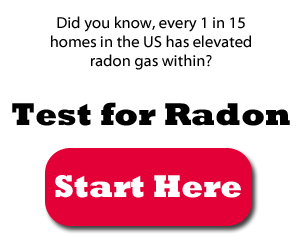 Are you planning to buy your dream house soon? If you are purchasing a ready-to-move-in home, you probably know that there are many things to consider. Aside from the house's location and its price, you also need to test it for radon. Some buyers are unaware that radon testing is significant, especially if you are relocating to a new house. In this article, find out why it is necessary to test your home for radon and what kind of radon testing is recommended.
Radon: What Is It?
Radon is a radioactive gas. Since it occurs naturally, you can find it anywhere, including your home, school, and even in the workplace. The worst thing about radon is it can cause lung cancer. According to the World Health Organization, radon is the second leading cause of lung cancer in the United States. If your home has radon, it doesn't mean that you'll acquire lung cancer right away. Exposing yourself to high radon levels for a long time can damage the cells in your lungs, which can lead to lung cancer.

Why Testing Your Home For Radon Is A Must

High radon levels are dangerous because they can cause lung cancer. Although there is no strong evidence that radon can also cause other health conditions, still, it is vital to have a radon-resistant home. When buying a house. It is critical to conduct radon testing to assess the radon levels of your new place. Once you have the results, you can plan for the best radon reduction technique to create a radon-resistant home.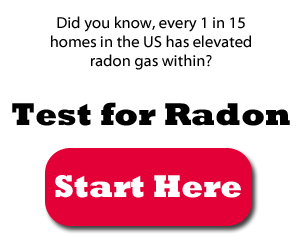 There are two types of radon testing, short-term and long-term. Both are helpful, but they should be done correctly to get the most accurate results. Although there are DIY radon testing that you can do, hiring a professional radon corrector is highly recommended. When looking for a radon contractor, make sure they have a license to conduct radon testing. Having a license means they are legal to operate, and they are knowledgeable when it comes to radon mitigation.

Which Radon Testing Is Highly Recommended?

Radin testing can be short-term or long-term, and the better one depends on what you want to achieve. For instance, short-term radon testing is recommended if you only want to know if radon exists in the house you are about to buy. If the results say there are high radon levels, you need to ask the contractor about the best radon reduction technique that can be applied to your home. Once you have bought the house, long-term radon testing is a must so that you can monitor whether radon is reduced or not.

Radon is a harmful radioactive gas because of its adverse effects. The only way to combat it is to apply the radon reduction technique to ensure you have a radon-resistant home. But before you do radon mitigation, you need to conduct radon testing first to identify the radon levels in your area. So before you buy a house, make sure you test it for radon to keep your family safe from the cancer-causing gas.