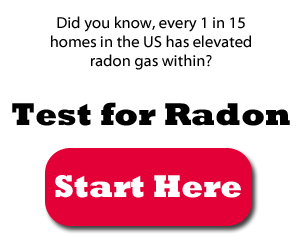 Having a home that you can call your own is indeed fulfilling. No wonder many people work hard to buy their dream house. If you are already planning to buy it, for sure, you only want what is best. Sometimes, home buyers focus on the structure's aesthetics, not knowing that there are more critical things to consider. Among these is making the house radon-free. Know that radon is a cancer-causing radioactive gas. Therefore, it is vital to buy a radon-resistant home that can help you reduce the risks of getting respiratory diseases.
Why Buy A Radon-Resistant House?
As someone who has saved money to buy a home, you deserve what is best for you and your family. That's why, as a home buyer, you need to focus on your family's safety. In the past years and even today, some houses might contain radon. It is a radioactive gas that you cannot see, smell, or taste. As a result, it is hard to determine whether your home is free from this gas or not. But through radon testing, you can identify what radon level the house has.

Whether you are buying an old house or a ready-made one, it is crucial to know if it is a radon-resistant home. If the result of the radon testing is high, there are ways to lower it. In this way, you can ensure that the house is safe from this cancer-causing radioactive gas. If the home is built from scratch, then certain features should be considered to ensure that it is free from harmful gas.

Besides, buying a house that is radon-free offers several advantages. Not only can it help you achieve a safer and healthier environment, but it is also cost-effective. For instance, if you are building a home from scratch, you can ask the contractors to make it energy-efficient. There are radon-resistant techniques that can also save energy costs. Aside from that, upgrading the features to keep your home radon-free is cheaper when it is already installed during the construction.

Radon-Resistant Home: Features to Consider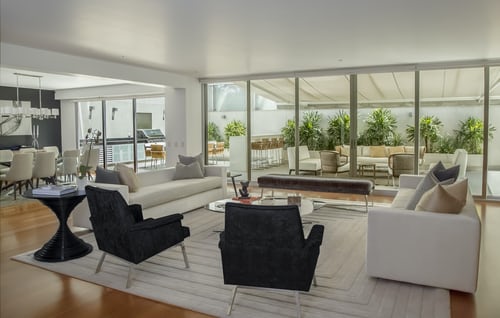 Even if you are not an expert in building the best house, you can familiarize yourself with the features to make it radon-free. You may talk with the housing developer to achieve it. The question is, what makes a house radon-free? Here are some features: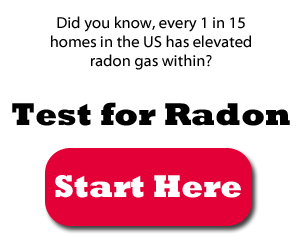 Gas-Permeable Layer
This feature allows the soil gas to move freely underneath your house. That's why it is placed beneath the slab or flooring system. Take note that the gas-permeable layer should not be used in structures with crawl space foundations. Meaning, it can only be utilized in houses with basement and slab-on-grade foundations. Usually, the material used in adding a gas-permeable layer is a four-inch layer of clean gravel.

Junction Boxes
A junction box is installed in the attic, making the wiring and vent fan installation easier. Another junction box is placed in the living area that powers the vent fan alarm. It signals if the vent fan is not operating correctly.

Plastic Sheeting
Another feature of a radon-resistant home is plastic sheeting. It is installed on top of the gas-permeable layer and under the slab. With plastic sheeting, the soil gas will not be able to enter the home. Consider placing the sealed sheeting over the crawlspace floor.

Sealing
Sealing all the below-grade openings in the foundations of the walls is crucial. Doing so prevents soil gas from entering the home.

Vent Pipe
A PVC pipe that measures three or four inches should run from the gas-permeable layer through the house to the roof. Having these vent pipes Safely pushes the radon and other soil gases outside.

It is essential to know that a radon-resistant home's features vary from the foundations and sites that will be used when building a house. It would be better to ask the contractor what approach they are using. The elements listed above are the essential elements that a radon-free house has. There could be more features depending on how the building will be built.

Once your house is already built, make sure to conduct radon testing. Doing so ensures that no harmful gases are left at home. Consider radon testing every two years. It is because even if your home is built with radon-resistant features, there could still be radon flow that might increase over time. If radon is detected and considered high, you may contact a radon contractor to solve this issue.

Your house should be a place where you and your family can feel safe and relaxed. Aside from making the interiors cozy, it is crucial to make it radon-free. This way, you can guarantee that you have low risks of acquiring respiratory diseases such as lung cancer. Building a radon-resistant home ensures that you and your loved ones are safe from harmful radioactive gases.