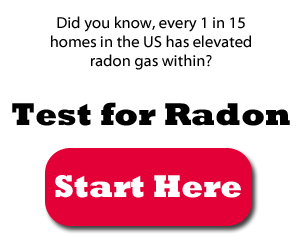 In nearly every article we've published here at Radon Resources we have recommended that homeowners test their homes for the presence of radon gas, as soon as possible.
We have explained that you can purchase DYI radon testing kits at your local hardware store and online. We've also explained that you can hire experienced radon professionals to do the testing for you.
What we haven't done, is explicitly list some places where you can buy radon testing kits. We do maintain a guide that compares testing methods, and we also have a dedicated section specifically on testing for radon gas, but that's it.
That's about to change. To help, we're going to take a look at some places online where you can buy radon testing kits and equipment.
Before we dive in, be sure you understand how to use the testing equipment first, and that you always follow the appropriate guidelines when testing your home.
Where to Buy Radon Testing Equipment for Your Home?
If you don't want to purchase radon testing kits or equipment online, you can always pay a visit to your local hardware store. Places like Lowes, Home Depot, Ace Hardware and many more home improvement retailers carry DIY kits.
That said, you can often find testing equipment cheaper online.
1. Amazon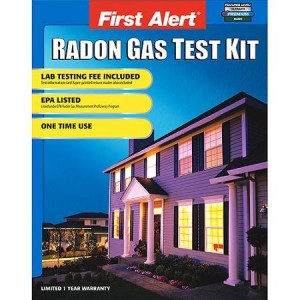 Obviously, you can head over to Amazon yourself and do a quick search for radon testing kits. There are dozens — if not hundreds — of different options on the market.
As we have recommended in the past, it's a good idea to start with a short term test, and if that shows elevated levels of radon gas in your home you can move on to a long term test — which will provide a more accurate reading of the average levels in your home.
Because of that, we recommend starting with the First Alert RD1 Radon Gas testing kit. Again, it is a short term test, that is charcoal activated. To use it, you employ the included equipment to collect samples of the air inside your home, seal the containers up after 2-3 days and then mail it to a remote lab. The laboratory will test the samples and send your results back.
Wal-Mart also sells the same radon testing kit (online only).
2. Radata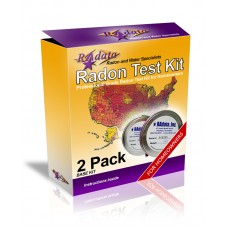 While a bit more pricey, Radata offers packages with multiple testing kits inside. Of particular note, is the fact that once you're done conducting a test they will be sent to an experienced and knowledgable lab for analyzation — Radata has been in business for over 25 years now.
The testing kit we recommend is the 2-Pack Home Radon Kit.
The 2-pack is good because we always recommend conducting two short term tests in your home. Not to mention, you're supposed to test the lowest livable area. If you spend time on multiple floors, it might be a good idea to have all of them tested, although that's certainly not required.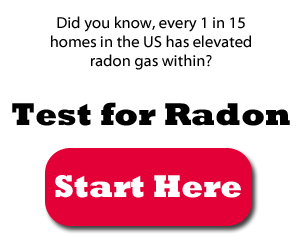 3. Inspect USA
If you're looking for cheaper radon testing kits, yet still want something that's EPA certified — which all of the other options on this list are — then you can head on over to Inspect USA.
For $11, you can get an air test vial that includes lab fees. Often, you have to mail the test samples to a remote lab along with a processing fee, in this case it's included in the initial purchase price.
It's also worth noting that Inspect USA carries a number of other radon-related products, such as an active monitor. Something like that is hardly necessary, unless you discover elevated radon is a problem inside your home.
Should you find the need to conduct a long term radon test in your home, Inspect USA carries those, as well.
4. Air Chek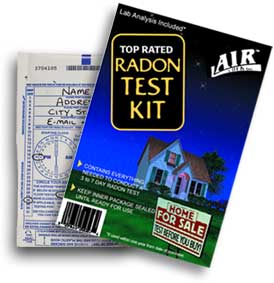 Another great place to purchase a DIY radon testing kit online is through Air Chek. They offer a single short term kit for $14.95 or a three-pack for $36.00.
Air Chek's kit is one of the most prominent on this list, and has been used — what the company claims — as many as "4,000,000 times in homes worldwide, in over 300,000 of the nation's schoolrooms, and in thousands of workplaces!"
Once you've collected the necessary air samples, you can mail them to Air Chek's remote lab for free. Test results are offered online via secure account access, or you can request a full written report.
The downside is that this purchase option (the one linked anyway) is only available to residents of the US and any US territories. You may be able to find Air Chek testing equipment sold at various third parties across the world.
5. American Lung Association
The American Lung Association offers a radon testing kit and information packet for $12. You can either order the kit online or call their national hotline.
The testing kits aren't their own, the Lung Association outsources from a third party, so we can't comment on what testing kit you'll receive when you order. That said, it is another option especially if you're looking for something that's not too expensive.
6. Contact Your Local Health Department
This option will largely depend on the state you live in as not all state health departments have a radon division or a radon program. If you don't like any of the options above, you can always contact or visit the website of your local health department. Many of them host an active radon program and can provide additional information on testing or local professionals in your area.
Sometimes, if you're lucky, they'll even offer free testing kits.
If You Don't Want to Conduct the Test Yourself, Contact a Local Professional
Purchasing a DIY testing kit and doing everything yourself isn't your only option. You can contact a local professional to test your home for you. Many times they will offer a free consultation, which includes testing the levels in your home, whereupon they'll tell you how to proceed.
If elevated levels are discovered in your home — through a DIY test or otherwise — you'll need to explore mitigation which requires the installation of a special ventilation system.
If and when you conduct a test be sure to leave all doors and windows to your home closed at all times and place the testing vials appropriately. The same holds true if you hire an experienced professional to come in and do the test for you.