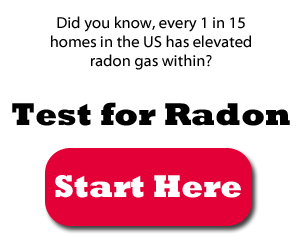 The World Health Organization has reported thousands of deaths caused by lung cancer. But it is not only smoking that causes lung cancer in people. In the United States, WHO said that radon is the second-leading cause of the disease; that's why health and environmental agencies are doing their best to promote awareness on radon mitigation. One helpful step in radon reduction is identifying where cancer-causing gas comes from. In this article, learn some radon facts, including what areas in your home are radon prevalent and what you need to do to eradicate them.
The Discovery of Radon
Radon is one of the gases that contain a highly radioactive element. It was discovered by Ernest Rutherford, an English physicist, in 1899. However, the discovery of radon is also credited to Friedrich Ernst Dorn, a German physicist. It is essential to know that it was Rutherford who discovered radon's alpha radiation. Meanwhile, it was Dorn who found that radium was releasing a gas.

Radon Facts: How Dangerous is Radon?

Radon is extremely dangerous because it can cause lung cancer which can lead to death. Together with the Surgeon General's Office, the Environmental Protection Agency has estimated 20,000 lung cancer deaths each year and all of these were caused by radon. No wonder this radioactive material is recognized as the second leading cause of lung cancer. The problem is that some people overlook how dangerous radon is; that's why they don't consider mitigating it.

It is estimated that one in every three homes checked in seven states and three Indian lands had screening levels over four pCi/L. According to the EPA report, four pCi/L is the agency's recommended action level for radon exposure, but some homes exceed this radon level. Suppose your home has radon levels of four pCi/L, you will be exposed to approximately 35 times as much radiation as the Nuclear Regulatory Commission would allow.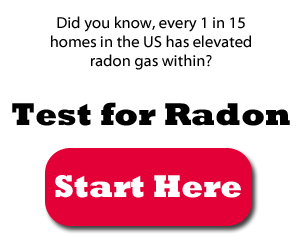 Although radon doesn't kill people right away, it affects your lungs as time passes by. It brings approximately 1000 times the risk of death as any other EPA carcinogen. You will become more prone to lung cancer if you are exposed to radon every day. And if you are a smoker, your chances of acquiring the disease become higher. Remember that four pCi/L is EPA's action guideline level. Though there is an action level, there is no safe level for radon; that's why installing radon mitigation to your home is highly recommended.

Where is Radon Commonly Found?

Radon mitigation is an important step to eradicate the cancer-causing gas. One of the first steps you need to do is identify where it is possible through radon testing. You can test the common areas where radon usually occurs to save money or check every site in your home. Either way, you'll need to install a radon mitigation system once your home has tested positive for radon.

If you think a particular area in your home has radon, you can confirm it through radon testing. There are DIY test kits that you can use, or you may also hire a licensed radon contractor to do it. Whichever you prefer, here are the places that are prone to radon:

Brick and mortar
Cavities inside walls
Cinder block walls
Concrete floors
Construction joints
Cracks in solid floors
Cracks in walls
Gaps around service pipes
Gaps in suspended floors
Gas appliances
Gravel for heat sumps
Sheetrock
Stone products
Some homeowners overlook the significance of radon mitigation. It's because they lack awareness of the adverse effects that this radioactive material could bring. People need to check the basic radon facts and see how dangerous it can be. Understanding what radon is and what it can do can help people learn the significance of radon mitigation.