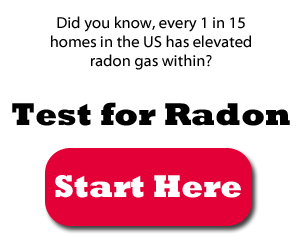 Radon is a cancer-causing gas. As more and more people become aware of this fact, many homeowners are getting their homes tested for this radioactive gas. Why? A radon test is a vital step in determining the radon level in the house. Since radon cannot be seen, specific methods should be done to identify whether it exists in the location or not. With radon testing, every homeowner can determine whether they need to decrease the radon level. But what level is considered safe?
Safe Level of Radon Gas
If you ask what the safe level of radon is, the answer would be zero. Meaning, the safest level is the level where there is no radon. Is it possible? Yes, especially if your home has a lower radon level since specific methods can be applied to reduce it to zero. If your home has zero radon gas level, it only means that you have the lowest risk of getting lung cancer and other respiratory diseases, unless you or someone in the family is a smoker.

Why is there a need to make an effort to reduce radon levels? It is because indoor exposure provides a higher dose of radon exposure to humans. Meaning, you will acquire more harmful particles when you are inside your home than you are outside. The level of radon you breathe depends on the geographic location of your house. This level could be as high as 0.75 pCi/L.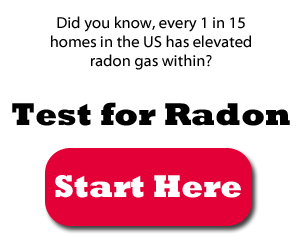 On the other hand, the national average for outside radon levels is 0.4 pCi/L. It is estimated that radon levels found outdoors have caused approximately 800 of the 21,000 radon-induced lung cancer deaths in the U.S. every year. Know that your risk of lung cancer increases as you expose yourself to higher radon levels. If you are a smoker or someone in the family who smokes, the chance of acquiring lung cancer becomes higher due to the combined effect of smoking and radon.

Acceptable Level of Radon Gas

Some homeowners find it challenging to make their homes free from radon gas. That's why the Radon Act 51 set the natural outdoor level for this radioactive gas. It means that although it is not the safest, this range is an acceptable radon level. The target for indoor radon levels is 0.4 pCi/L. If the radon level in your house exceeds the recommended level, it's time to take corrective measures.

Radon is a harmful radioactive gas. Don't let your loved ones be exposed to this cancer-causing gas. What can you do? Make sure to get your home tested for radon to determine the radon level. Identify whether the level is acceptable and safe for you and your family. If not, it's time to call a radon contractor to apply the methods in reducing the radon level in your home. Remember that no matter how high the radon level is, it can be fixed as long as the right methods are used.