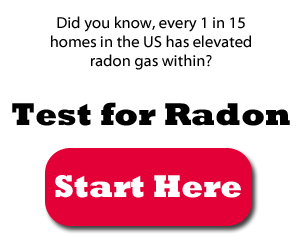 In most states, Realtors must follow a code of ethics that requires them to disclose known issues about a property — this includes providing buyers with a radon gas disclosure about the dangers of the radioactive gas.
Many times, this information is offered in addition to a radon gas disclosure from a local state department.
For example, in the state of Florida a notification must be provided "at time of, or prior to, contract for sale and purchase of any building or execution of a rental agreement". That statement must include the following:
"RADON GAS: Radon is a naturally occurring radioactive gas that, when it has accumulated in a building in sufficient quantities, may present health risks to persons who are exposed to it over time. Levels of radon that exceed federal and state guidelines have been found in buildings in Florida. Additional information regarding radon and radon testing may be obtained from your county health department."
The central goal of the radon gas disclosure required by the state is to raise awareness about the problem. Many people are unaware of the fact that radon gas is the second leading cause of lung cancer in many countries, including the US. According to the US EPA, more than 21,000 radon-induced lung cancer deaths occur each year.
What Will a Radon Gas Disclosure Tell Me?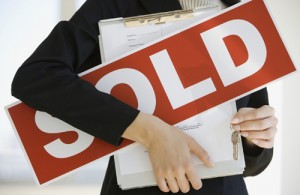 Generally, a state mandated radon gas disclosure will talk about the dangers associated with radon and will recommend taking action when elevated levels are discovered. These statements often include a brief blurb or two about the health effects and a place where you can find more resources.
A radon gas disclosure from a realtor — whether its your own or from the seller's realtor — may include more important information. For example, if the residence in question has been tested for radon gas the disclosure will often explain this and list the discovered levels. It will also reveal whether or not a mitigation system has been installed on the property.
That latter point is important, because if you purchase real-estate with a mitigation system you'll want to ensure it's in proper working order before you move your family into the residence. If it's not working properly, you'll need to conduct various tests on the property and possibly hire a certified contractor to get it operational — or up to par.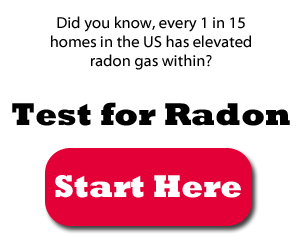 The Radon Gas Disclosure Often Recommends Testing a Home
In some cases, the radon gas disclosure will recommend having a home tested for elevated levels of the radioactive gas. During — or before — a major real-estate transaction is a great time to have a home tested. If you're the buyer, you'll want to ensure the home inspector you hire conducts a radon test in addition to everything else.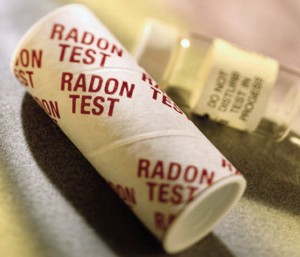 Some realtors may wrongly believe that radon testing is going to jeopardize the sale or rental of a residence. This is a result of misinformation. It also seems to be a stigma that radon mitigation or remediation costs are high, when in fact this is not true at all. Compared to the average cost of a down payment on a new home, right along with the negative health effects of living in a residence with elevated levels, mitigation systems are not expensive at all.
Depending on the contractor hired, a mitigation system can often be installed for $1,500 – $2,500. Again, the price will depend on the size of the home and mitigation system employed. Then, you have to factor in the labor costs for whichever certified contractor you decide to hire — some are going to charge more for their services than others.
Still, it's not a costly process.
Should There Always Be a Radon Gas Disclosure?
In most cases, yes you should always see either the state mandated disclosure or one from the real-estate broker/seller of the property. However, this depends on the state where the transaction is being conducted. States that have some form of radon-based legislature include Connecticut, Colorado, Florida, New Jersey, Rhode Island, Virginia, West Virginia and Oregon. In addition, there are state currently working on implementing radon-related laws and regulations so there may be more that apply.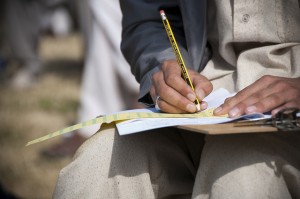 If you don't see a radon gas disclosure in your real-estate transaction documents or rental agreement it doesn't hurt to ask those involved. More often than not, they will likely inform you of what you ask — whether that be testing results, or information about a mitigation system installed on the property.
You can always test the property yourself or hire a certified contractor if need be, once the transaction has completed. That said, this is why we recommend having the home inspector do a test when they initially check out the home or residence for you.
When all is said and done, just be smart about it. Be sure to look for the radon gas disclosure as you go and spend some time looking up the laws and regulations for your local area.