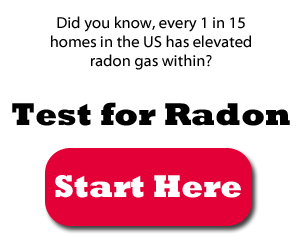 Radon mitigation is crucial because it is one way to ensure that your home is safe from radon, a cancer-causing gas. There are simple and even Do-It-Yourself radon mitigation techniques that you can do at home. However, you cannot guarantee their effectiveness because not all are true to their claims. If you are aiming for a radon-resistant home, it is recommended to hire a licensed radon contractor.
When Should You Consider Radon Mitigation?
Radon fluctuates from different periods; that's why it is essential to monitor the radon levels. This way, you can assess whether you have high or low radon levels. When considering radon mitigation, the first thing you need to do is get your home tested for radon. There are two kinds of radon testing, the first one is short-term, and the other is long-term. It would be best to consider long-term radon testing because it can help you assess the levels better.

The question is, when should you install radon mitigation at your home? It would be best to do it as soon as possible. That's why you have to test your home for radon to see the results. Though there are some DIY techniques, it is better to hire a radon contractor from your state. Make sure that the one you are hiring has a license to operate.

3 Benefits of Hiring A Licensed Radon Contractor

Hiring a radon contractor might be more expensive than doing some DIY radon mitigation techniques. However, the benefits are advantageous once you entrust the work to a licensed professional. The following are just some of the benefits that you can enjoy when you consider a licensed radon contractor: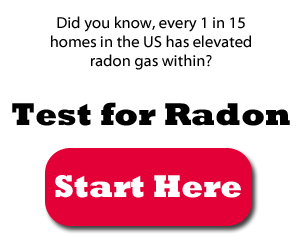 Get guaranteed professional services.
If a radon contractor shows his/her license, it can keep your worries away because it only means that that contractor is an expert for the job. It's not that easy to acquire a license because it requires contractors to become knowledgeable about radon mitigation. If a radon contractor has a license, you can minimize the risk of having unprofessional services.

Save more time and cost.

Hiring a radon contractor without a license will not guarantee you professional services. You'll never know if he/she has received enough training or if the contractor is an expert in the field. Suppose you have hired an unlicensed contractor; you might need to repeat the process if a problem occurs.

Tailor the services.

If you don't have enough budget for the radon mitigation system, you can ask the contractor how you can do it step by step. You may start first by monitoring the radon levels before installing the mitigation system right away.

Hiring a licensed radon contractor may sound more expensive, but the truth is, all the contractors' fees are worth it. This is because you can get the most out of what you'll pay to them. Aside from getting guaranteed professional services, you can save more time and money because you don't have to redo the work. So if you want to install a radon mitigation system, trust no one but the experts.