One of the most common misconceptions about radon gas is that it's a costly problem all around. That is indeed true, but it's not costly for the reasons you may think. For instance, it's often reported by news and media channels that once elevated levels of radon are discovered it will cost you a great deal of money to rid your home of this silent menace. That is quite simply not true, and we're going to prove it to you.
But first, we'll take a look at why radon is so costly, for a different reason.
Radon is Dangerous, and Costly for Your Health
Radon is not expensive financially, unless you allow it to wreak havoc on your own health and your family's. You see, it's the second leading cause of lung cancer in many countries including the US, Canada, and the UK. In America alone, it is responsible for the deaths of more than 21,000 each year.
If you contract lung cancer, not only are you in serious danger you're probably going to go bankrupt too. It costs hundreds of thousands of dollars for treatment on a single person. It also happens to be the form cancer with the highest mortality rate. This is because it's difficult to detect early enough, which is the critical time for preventing serious damage to the body. Worse yet, lung cancer — as any form of cancer — can run rampant and spread throughout the body.
If you also smoke and you're exposed to radon, then your chances of contracting lung cancer increase exponentially.
Of course, the risk is what is increased here so there are no guarantees you'll get lung cancer from exposure to radon. Then again, it's entirely possible to get lung cancer from even a few years or months of exposure. It all just depends.
The odd are not what matter in the long run, especially if you don't want to end up being in the 21,000 that are affected by the silent killer.
Radon Testing is Not Costly
Since radon is odorless, colorless and tasteless there is absolutely no way to detect its presence without using the appropriate testing equipment. This involves collecting air samples in the home, residence or business and then analyzing them for the radioactive gas in a lab.
As a homeowner, there are two routes you can take in order to test your home for the presence of radon gas. You can purchase a testing kit from any local hardware store or online and do it yourself, or you can hire an experienced professional with experience in the matter. If you decide to go with a professional be sure they have been certified by the state in which you live, and seek out their name or company on the state registered lists. You can find more information about that here. The reason we recommend seeking this information is because if elevated levels are discovered they will likely recommend a mitigation plan for your home, and you want to ensure any mitigation system is installed by a certified professional and not an imposter.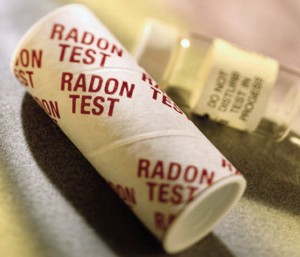 Testing requirements vary depending on the area in which you live and various regulations therein. Some states recommend testing once a year while others recommend every three to five years. However, we recommend testing twice a year. The Radon testing process in general can take quite some time to complete, and so can mitigation when necessary. Since long term radon exposure is what causes the most damage to your health, it's best to reduce the amount of time that happens.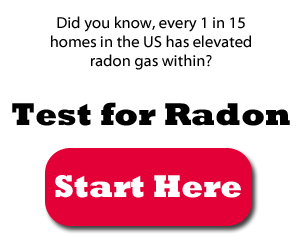 The two best seasons to test are in the winter and summer months. The weather does affect the levels of radon in a home, however that's not why these seasons are best. During the winter and summer months you're more likely to leave the windows and doors to your home sealed. During a radon test you want to be sure the home or residence being tested remains sealed as much as possible. This will allow for a more accurate reading of the radon levels in the home.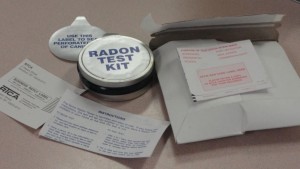 Furthermore, it's always good to conduct a short-term test first, and then a long-term test if elevated levels are discovered after the first test. Subsequent evidence of elevated levels obviously calls for a mitigation system to be installed.
What are you looking for during testing? The US EPA has set a recommended action limit of 4.0 pCi/L. That means if levels exceed this limit one should install a mitigation system and plan to reduce the gas as quickly as possible. We recommend mitigation if levels exceed 2.0 pCi/L.
At exposure levels of 4.0 pCi/L it's the equivalent of smoking nearly a half a pack of cigarettes per day in terms of risk for lung cancer. For each additional 15 pCi/L of radon gas, it's the equivalent of a full pack of smoking a full pack of cigarettes. As you can see, the risk increases quickly.
As for cost, radon testing kits cost anywhere from $12 – $20 for a DIY package. You can find them online at marketplaces like Amazon, or at a local hardware store. As for signing on a professional to test your home, they will often offer a consultation for free. It should give you some idea of whether or not mitigation is required in your home.
Radon Mitigation is Not Expensive
When elevated radon levels are discovered it calls for mitigation, or the removal of the deadly radioactive gas from the home or residence. Those who know nothing of the process or the associated costs will claim it's expensive.
Worse yet, there are realtors and sales agents who believe that mitigation is taboo. They seem to believe that the discovery of an installed mitigation system — or elevated radon gas — will sour a real estate sale. While this may be true in thought, the belief is misplaced.
The average cost of radon mitigation system can range from about $800 – $2400 depending on the size of the home or residence, location and the contractor chosen. That is a very small price to pay especially when compared to the cost of the average home in total, or the medical bills of someone with lung cancer.
Dealing with Radon is Not Costly
As you can see, dealing with a radon problem is not as costly as one might thing financially. Ignoring the problem can be so much more costly for one's health, and that of a family living inside a home with elevated levels of radon gas. We strongly urge you to test your home for the presence of radon if you haven't already done so. If elevated levels are discovered, get in touch with a local radon professional — make sure they are certified first.
For more information on radon gas, associated dangers and anything else related to it such as testing, mitigation and more you can browse Radon Resources or head on over to the US EPA page dedicated to radon.