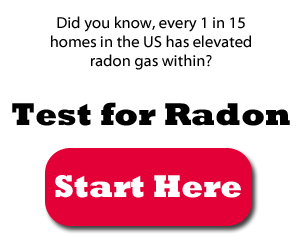 Radon is prevalent in all American states. Since this radioactive gas can cause cancer, health sectors are doing their best to spread awareness about the cancer-causing gas. However, being aware of what radon can do is not enough to avoid health risks. As someone who wants to avoid radon's adverse effects, it is essential that you also do your part, and that is to decrease radon levels in your home, school, or office. Therefore, you need radon test kits that will help you assess whether the radon is present in your area. It will also help you identify whether the radon level is tolerable or not.
What Are Radon Test Kits Used For?
Radon test kits are helpful tools because they can determine the radon levels in the areas you will be using them. Unlike hiring a radon expert to assess the radon levels, using radon test kits is less expensive. If you are looking for an inexpensive way of determining the radon levels at your home, school, or office, you may consider buying radon test kits. However, there are many choices to choose from. Not only that, but there are also so-called short-term and long-term radon test kits.

Short-Term vs Long-Term Radon Test Kits

There are two types of radon tests that you can do, which are short-term and long-term radon tests. A short-term radon test is performed to measure radon levels within 2-7 days. It is done to screen a home for radioactive gas. Short-term radon tests are conducted if you want to test a radon property, and you are planning to decrease the radon levels. On the other hand, the long-term test can measure radon levels for a minimum of 90 days. This type of test is ideal if you want to estimate radon's annual average in your home. It would be best to perform the long-term radon test in both heating and non-heating seasons.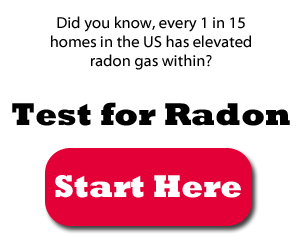 DIY Radon Test

If you are looking for a more inexpensive way of testing your home, school, or office for radon, then you may consider using DIY radon test kits. However, you should remember that the accuracy of a DIY radon test is always uncertain. Meaning, you cannot only depend on this kind of test. DIY radon test kits are only used if you want to determine the presence of the radioactive gas.

You can make a DIY radon test kit by using either charcoal or alpha track. Charcoal tests can absorb the radon in the air but only for a specified amount of time. Once it is brought to the lab, the charcoal's radioactive particles will be counted or converted to light, providing a radon level readout. On the other hand, alpha track tests use a plastic film etched by the alpha particles that strike it. Once brought to the lab, the tracks are counted, providing the radon level.

DIY Radon Test Kits: How to Make One

Remember that instructions for DIY radon test kits can be the same or could be similar to every other test. If you want to create DIY test kits, you may follow the instructions below:

For 12 hours, make sure to keep all doors and windows closed before and during the test.
Place the testing device at the lowest level of living and not the lowest level. This is because you need to know the level of radon you're breathing daily. Therefore, make sure to test your crawlspace to avoid inaccurate results.
Make sure to leave the test undisturbed for 48 to 96 hours, depending on the duration listed in the instructions for the test you bought.
Send the device to the lab once the test is done. They will send the results back to you promptly.
Radon is a harmful radioactive gas. Since it poses health risks, everyone living in areas where radon is prevalent must take precautionary measures to avoid its adverse effects. Identifying radon's presence and its level is one step before you can plan how to decrease the radon levels and achieve a radon-free environment. You may ask for radon experts or use radon test kits to determine your domestic and commercial properties' radon level.