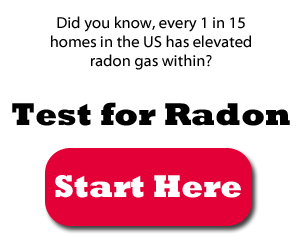 Radon is a cancer-causing gas that you cannot see or touch. Although radon exposure doesn't kill you right away, it is still essential to avoid contact with it. Long-term radon exposure can increase your risk of lung cancer. Since this radioactive gas is invisible, you'll never know if you are breathing it or not. In this article, learn what you need to do once exposed to radon and what you can do to avoid it.
The Significance of Radon Testing
Many homeowners ask, "What should I do if I am exposed to radon?" Before you know what to do, it is crucial to identify first if you got radon exposure. The only way to do it is through radon testing. There are two types of radon testing, short-term and long-term radon testing. Short-term testing is enough to check if radon is present in your home.

Since radon fluctuates, it's challenging to assess whether radon in your house is harmful since the level can be low or high. On the other hand, long-term radon testing is advisable if you want to reduce the radon levels in your home. Once you conduct long-term radon testing and find consistent high radon levels, you need to call licensed radon contractors to install radon mitigation in your home.

Radon Exposure: What to Do?

Once you test your home for radon and find out that there are high radon levels, it would be best to inform your family physician of the radon exposure. The physician might recommend a chest x-ray asking you to screen yourself for lung cancer or other medical reasons. Worry not because it is an appropriate medical screening. Doing so can help the doctor assess whether you still have healthy lungs or damaged by certain factors like radon.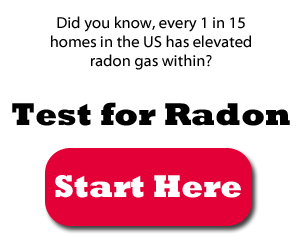 Remember that both smokers and non-smokers are prone to cancer. However, getting lung cancer is higher for those who smoke, especially when exposed to radon. If you are a smoker, it would be healthier to stop this vice soon, particularly if you are getting radon exposure. Ensure to contact your physician for your health concerns and a licensed radon contractor in your state for radon mitigation.

How to Avoid Radon Exposure

After testing your home for radon, your contractor might install a radon mitigation system, depending on the radon levels. You can also do the following to help prevent radon from entering your home:
Stop smoking in your home.
As stated earlier, the risk of lung cancer is higher for those who smoke. If you want to avoid the deadly disease, it would be best to stop smoking and discourage doing it to all your family members.

Open the windows and use fans and vents to increase airflow.
Natural ventilation can improve the ventilation in your home and increase the airflow inside. But remember, it is only a temporary strategy. It is still recommended to ask for your contractor's advice.

Hire qualified contractors in your state.
Not all radon contractors have a license to perform radon mitigation systems. To ensure that you are hiring a licensed one, visit your state's website on radon mitigation.

Lung cancer has been the cause of death for many people. The problem is, this disease is not only caused by smoking. According to the World Health Organization, radon exposure is the second leading cause of lung cancer, so it would be best to avoid it by making your home radon-free.