Continuing on from our previous article on radon gas and real estate transactions, we're going to take a look at several more questions that have cropped up.
If you haven't already, please read the previous article – especially if you're active in the real estate market.
Let's get right to it.
Can Indoor Plants Remove Radon from the Air?
Radon is what's referred to as a "noble gas" which means it doesn't react chemically with substances. In addition, it is relatively dense – despite being in gas form. The long and short is that this means no, plants cannot remove radon gas from the air.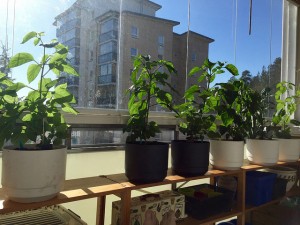 Now, there are plants that can improve indoor air quality but that's a different matter entirely.
Furthermore, if you have elevated radon inside your home you have a bigger problem. It means there's an abundant source of thorium or uranium nearby – likely under the foundation of your home. Even if plants did help alleviate the concentration of radon, it wouldn't matter because more would seep into your home.
The best thing to do if elevated radon is discovered is to have a mitigation system installed.
What's the Deal with Radon Health Mines? Do They Really Cure Diseases?
No, they are nothing more than a placebo. There is absolutely no science to prove radon health mines can cure diseases, let alone that they are good for you.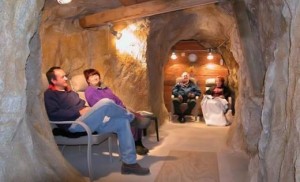 Radon is the leading cause of lung cancer in non-smokers, second leading for everyone. And this generally includes the radon contained within homes.
The radon levels inside a health mine are much higher than the recommended levels as set by the EPA. Which means those who spend a significant amount of time inside these mines are damaging their bodies more.
Radon progenies emit alpha particles that cause severe tissue damage, which is how it causes lung cancer. These particles are inhaled and make it into the lungs where they stick to the inner lining. Even within your body, they continue to undergo radioactive decay turning cells cancerous.
What Geological Features Predispose an Area to Elevated Radon?
There are certain geographical areas that are more prone to elevated radon, but that doesn't mean it can't exist elsewhere. In the United States, instances of elevated radon gas have been reported in every state. Certain lands characteristics, such as Karst, require continuous testing because the underlying landforms dissolve over time and may change the levels of radon in your home.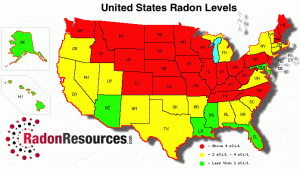 Radon is emitted from uranium and thorium, which can reside in the soil and certain rocks underground. Because it is a dense gas, it seeps up from the ground and permeates surrounding areas on the surface. This is how it seeps into homes and collects in abundance.
High granite concentration can also contribute to elevated radon levels. There are some reports that limestone – found in states such as Florida – can be a contributing factor, as well. Sadly, there's not enough evidence or proof to say for certain.
Is Radon the Only Dangerous Indoor Air Pollutant?
Radon is one of the most dangerous, yes, but it is not the only one. There are other pollutants such as ozone, nitrogen oxides, sulfur dioxide, lead, and much more.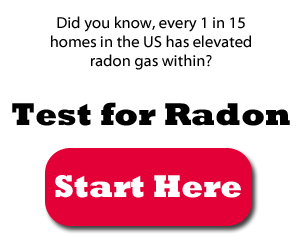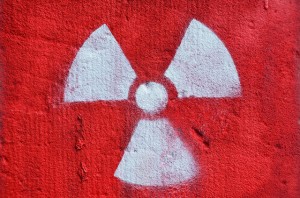 The list of potential pollutants is extensive and sadly, many of them are not rare. It's likely your home is plagued by at least one of these pollutants to which you are being exposed this very moment.
What makes matters even worse is that there's no universal test to get the expansive scope of pollutants. You need to test for each individual problem. For instance, radon testing will give you an idea of the average radon levels inside your home. But that's it, the testing kits will not reveal other pollutants in the air.
How Do You Check a Home You're Buying/Selling for Air Pollutants?
For the most part, you don't have to worry about most of the issues. A decent home inspection will reveal anything wrong with the home in question. This includes mold, asbestos, lead, and more.
As for radon, you can conduct a simple short term test. You may also be able to request previous testing results from the seller – if they have tested the home before.
Do All Old Houses Have Problems? Is a Guarantee?
No. There are many factors that contribute to problems in a home.
When trying to find asbestos or lead paint, for example, you factor in the year the home was built because developers change materials over time. The construction year may reveal whether or not builders at the time were using poor materials. It has nothing to do with the age of the house.
Mold and radon get worse as time goes on – so older homes will be more dangerous if affected – but these things do not happen simply because the home is old. Mold comes from moisture that has seeped into the home, and radon comes from a radioactive gas that enters the home through cracks in the foundation.
Just because the home you're interested in is old, doesn't necessarily mean you will encounter problems. The opposite is true of new homes. Just because a home is new doesn't mean the home will be without them.
Also, levels vary from home to home even in the same neighborhood, or on the same street. Just because your next door neighbor tested their home and found elevated levels of radon, doesn't mean you will. That's why it's always recommended that you test your home – or the home you're buying – for the presence of these hazardous elements.
Radon tests are cheap, and you can conduct them yourself.
I'm Moving Into the Basement of a Home or Residence. What Should I Know?
Basements can be a great living space, especially if you have the money and time to model the space. Yet, because they are often cold and damp, and are at the lowest point of a home they are susceptible to several pollutants.
You'll want to test the space for the presence of radon. Because the gas often seeps into a home through cracks in the foundation, it is found in concentrated amounts in basements. If elevated radon is found, you'll want to have a mitigation system installed to ventilate the space.
You might want to install a portable heater and/or humidifier to make the space more comfortable during certain seasons.
Finally, be sure you have a suitable exit from the house in the event of a fire or emergency. You don't want to be trapped if something goes wrong.
Basement image by Roberto Pani