January is National Radon Action month as declared by the United States Environmental Protection Agency. The idea behind it is to raise awareness about the deadly – and silent – killer radon gas. Many organizations encourage testing your home, office, or residence for the presence of radon gas and then taking action should the levels be found excessive.
While this is primary a national movement it should be noted that since Radon is a naturally occurring radioactive gas it can be a problem in any state, country, or territory. In other words, everyone – no matter where you live in the world – should take some time to test their residence. If you've already tested your residence then be sure to encourage friends, family, and colleagues to do so, as well.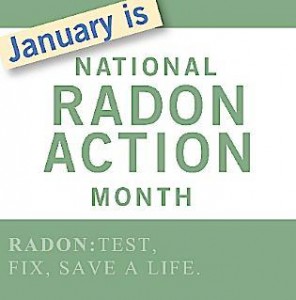 Radon IS a serious issue. It is the second leading cause of lung cancer in nonsmokers in many countries including the US, UK, Canada, and more. In the United States alone it is responsible for more than 21,000 deaths from radon-induced lung cancer. To put that into perspective, radon is deadlier than drunk driving – which is responsible for about 17,400 deaths per year – and drowning – which is responsible for about 3,900 deaths each year. If you want to see some more common accidents that radon is deadlier than take a look at our infographic on the subject.
It is odorless, colorless, and tasteless; hence why it is often called the invisible and silent killer. The only way to discover its presence in a residence or building is to conduct a test specifically for it. Luckily, testing kits are not expensive at all, and they're not hard to acquire. You can buy them on many sites online – like Amazon – and you can often find them at a local hardware store near you.
If you're not comfortable conducting the test yourself or would much rather have a professional opinion you can hire an experienced radon professional to conduct the exam for you.
There's a lot more to learn about radon gas like acceptable levels, how to handle elevated levels and some other common sources for the gas. However, it's always a good idea to have multiple sources of such information if only to check the credibility of the information you are learning.
While we do have an extensive listing of radon resources and related content here on our site, we thought it would be in everyone's best interests if we listed several other places where you could find more information about the deadly gas. Not only will this serve as a great reference for radon-related resources, but it will also be a great guide to share with friends and family who you'd also like to educate about the problem.
Considering its National Radon Action month lets all pledge to raise awareness about the dangers of radon gas and take action wherever it may be needed!
The US Environmental Protection Agency's Dedicated Radon Page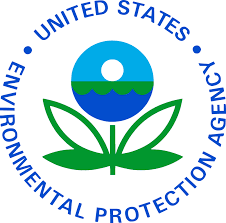 The United States Environmental Protection Agency is an agency or organization run by the federal government which is dedicated to protecting the health, quality of life, and environment of all within the country. They generally help enforce and create regulations – based on laws passed by congress – to help protect our health.
They have a page dedicated to educating US citizens about the dangers of Radon gas with a variety of resources. Some will explain what radon is, how it enters a home and how you can remove it. It is considered by many to be the number one source of official information on radon gas.
A lot of the statistics and facts we have collected here at Radon Resources have come from the US EPA website.
The National Radon Proficiency Program's Database of Certified Professionals
Many states require professionals that offer radon testing and mitigation services to be nationally certified and registered. This ensures that they understand the requirements for protecting those they serve, but that they've also completed the necessary training to perform said work.
If you're looking to contact a local professional that is certified to perform radon services in your area you can always pay a visit to the National Radon Proficiency Program (NRPP).
Don't forget, we also have a National Radon Directory and our goal is to create an up-to-date, national database of radon information that is convenient to search.
The National Radon Program Services Site
If you're looking for more basic information on radon gas and how you can protect yourself, the National Radon Program Services Site (SOS Radon) is a great place to visit. They have a ton of useful information and contact links you can use to find more about radon gas.
It's also worth mentioning that this is the group that operates the US EPA's 1-800-SOS-RADON hotline. When you call that number looking for more information you'll be speaking to someone from the National Radon Program Services.
The Agency for HealthCare Research and Quality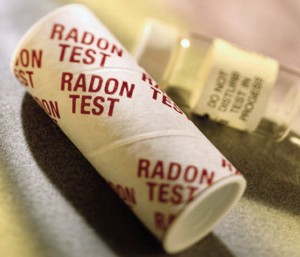 The Agency for Healthcare Research and Quality website is maintained by the US Department of Health and Human Services. You'll find a host of practical information on healthcare namely as it pertains to the party you are looking up; whether that be as a consumer, healthcare provider, insurer, policy maker or researcher.
The idea is to educate the general public on common healthcare issues and topics so that everyone can make their own informed decisions. Because this site is not dedicated to providing radon resources specifically, you'll need to conduct a search for the appropriate materials.
It's also a great site to find common medical and healthcare information including important research data and official study findings.
Cancer Survivors Against Radon
If you've read about radon gas at all lately, you've likely heard all about the mysterious numbers – the 21,000 lives claimed every year due to radon-induced lung cancer, or one of the many others who have contracted a pulmonary illness from the gas. Rarely, have you heard from survivors directly.
This site is dedicated to sharing the stories of those who have been affected by lung cancer and have discovered elevated levels of radon gas in their homes after the fact. Many of them have never smoked a day in their life and were confused as to why they suffered from lung cancer.
It shows that radon-related deaths are not just a statistic, they really happen.
The National Cancer Institute Website
The National Cancer Institute website run by the National Institutes of Health has a variety of radon-related resources and information. Why is this so important? It's a national institute that dedicates their resources to the research and prevention of cancer.
The Official Iowa Radon Lung Cancer Study
This recently published paper assesses and explains how radon exposure is related to the contraction of lung cancer. The lead author is R. William Field, who has a Ph.D. from the University of Iowa.
Many people ask for proof that radon exposure causes radon gas. This paper discusses the correlation between higher exposure levels and lung cancer.
The Idaho Department of Health and Welfare Radon Page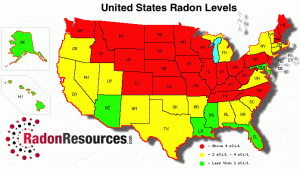 Many northwestern states are known for having elevated levels of radon gas, including Idaho. The Idaho Department of Health and Welfare has set up a dedicated radon page for residents where they can look up more information about the problem and how to combat it.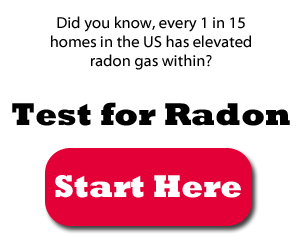 Most importantly, Idaho residents – and those looking for more information – can reach out to agency contacts for help in finding local testing kits and more. The Idaho Department of Health and Welfare also monitors an official hotline for Indoor Environment info which you can reach at 1-800-445-8647.
The National Radon Action Plan via the US EPA's Website
In November 2015, the United States Environmental Protection Agency, the Department of Housing and Urban Development, the Department of Health and Human Services, and nine additional national non-governmental organizations collaborated to launch the National Radon Action Plan.
The goal is to reduce the risk of radon gas in many locations across the country including homes, schools, daycare facilities, new construction projects, and federal buildings.
National Radon Action Month Poster Contest Winners
According to the National Radon Leaders, the National Radon Action Month poster contest is:
"As part of National Radon Action Month, the American Lung Association and Conference of Radiation Control Program Directors have partnered, with support from the United States Environmental Protection Agency, to announce the winners of the 2016 National Radon Poster Contest.
The contest is held each year across the nation to raise awareness of radon gas. Radon is a naturally occurring, colorless, odorless, tasteless, radioactive gas formed by the breakdown of uranium in the soil and is found in every state. Radon can enter a home through cracks and other openings in the home and can build up to dangerous levels.
"Radon causes 21,000 lung cancer deaths each year. These deaths can be reduced, and as a nation there is an urgent need to take steps to save lives," said Harold P. Wimmer, National President, and CEO of the American Lung Association. Radon is the leading cause of lung cancer in nonsmokers and is only detectable by performing a home test. Children ages 9-14 were eligible to participate in the contest to promote radon awareness."
Naturally, on their site, ,they announced the poster contest winners who created the best graphics related to radon gas. The ultimate goal is to raise awareness about the deadly gas.
Updater's Real Estate Agents and Radon Guide
One of the most common misconceptions about radon is that it's much too expensive to deal with, especially when it comes to real estate sales or deals. For that reason, there are a lot of realtors that try to avoid discussing radon, or any radon mitigation products on a property their selling, despite the dangers. Some states require a radon disclosure message in a real estate transaction, but it doesn't necessarily require information about the history of radon for the property being sold.
Updater's real estate agents and radon guide is an incredibly useful resource for realtors who want to learn more.
Radon testing is cheap and can be conducted by pretty much anyone, and the testing materials are always accessible. Radon mitigation is not as costly as it may seem, especially when compared to the costs of lung cancer or getting a pulmonary illness from exposure to radon.
It's good to get educated about the problem, even more so when you're involved in the sale of various properties and buildings.
Carex Canada Carcinogen List
Radon isn't the only deadly and hazardous agent you need to be wary of. Carex Canada has compiled a comprehensive list filled with over 70 carcinogenic agents. Just in case you're not aware what a carcinogen is; they are materials or resources that can cause cancer after prolonged exposure. The risk level varies depending on the substance in question.
Be sure to take a closer look at the list to learn more.
Scientists Mapping Deadly Radon In Calgary
To see just how prevalent and deadly the silent, odorless and tasteless gas really is, scientists are studying it in the city of Calgary. More specifically, researchers are mapping homes that have shown positive for higher levels of radon gas. Interestingly enough, the concern is that Canada has a much higher action limit than the neighboring US.
Aaron Goodarzi, an assistant professor at U of C's Arnie Charbonneau Cancer Institute who is heading up the research project, believes that Canada is at risk too.
"In Canada, we have a higher limit on what's acceptable," says Goodarzi. "I guess Health Canada feels Canadians have a higher tolerance for radon gas."
Canada is no stranger to dangerous radon levels, however.
"The highest level we've seen was 4,300 in B.C. In Calgary, it was 4,000. They had poured concrete for the basement but not under the furnace so it was sucking air in from under the house. It was basically a radon distribution system."
Dangerous indeed. Keep an eye on the results and data collected from this study. It will play an important role in the fight against Radon in Canada.
Radon: Eddie's Story
Eddie is a lung cancer survivor who was exposed to radon gas. Hear his story in this informative video.
Radon Remediation (Mitigation) Tax Credit for Canadians
Several organizations are pushing for Canadian residents and businesses to receive a federal tax credit for having radon mitigation work done – which is also known as remediation. You can find out more information about the tax credit here; there's also information on testing your home and finding a professional mitigator in Canada.
Kentucky Tobacco Policy Research Program
You'll find a variety of materials on the Kentucky Tobacco Policy website that attests to the dangers associated with smoking and radon gas. If you didn't already know, smokers who are exposed to radon gas are at an even higher risk of contracting lung cancer than those who don't smoke.
Simply put, if you're a smoker then do your best to quit, especially if you make a habit of smoking indoors. In addition, have your home tested for the presence of radon gas and take action by installing a mitigation system if the levels are high.
University of Georgia College of Family and Consumer Sciences Radon Hub
If you're looking for more information on radon gas, mitigation, or how it affects your health this is another great place to learn. There are a variety of resources available, including info from the Georgia Radon Symposium which offers data about local radon professionals.
Utah Health Indicator Report of Radon
The information provided by the Health Indicator report is specific to Utah residents and counties in the state, but it is a great indicator of how prevalent radon is in the US. This page displays the average test results for each country in the state including a graph that goes as far back as 1990. If you live in Utah and you're curious which areas of the state see higher levels of radon gas, this is the place to go.
Keep Checking Back for More Radon Resources!
We'll be updating this post throughout the month of January as we discover more resources that are worth sharing with you! Please keep checking back here for an updated list of important sources!
Remember to share this guide – and your knowledge of radon gas – with as many people as possible including friends and family. Together we can save lives by preventing unnecessary exposure to radon gas!