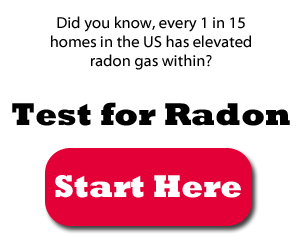 Radon and mold in homes both pose health dangers. Long-term radon exposure can increase your risk of lung cancer. On the other hand, mold can produce mycotoxins, a toxic chemical that can cause disease and, worse, death. As a homeowner, it is essential to keep your home safe from mold and cancer-causing gas. Since both radon and mold can appear indoors and pose health risks, you are probably wondering if there is a connection between them. Read on to find out the answer.
Radon and Mold: What Dangers Do They Bring?
Radon is a naturally occurring gas that can enter through the cracks in your home. Although radon exposure cannot cause death right away, it damages your lung cells as time goes by. Since radon fluctuates, it is challenging to know when the radon level is high. As such, you need to monitor the level of the gas through long-term radon testing. But what if no actions are taken?

Suppose your home has high radon levels, and you didn't install radon mitigation; radon will stay in your home. You and your family will be exposed to radioactive gas, which can damage your lungs. Too much radon exposure can cause lung cancer. And if you are a smoker, your chance of getting the disease is higher.

Meanwhile, mold is a kind of fungus that looks like a multicellular thread-like structure. Unlike radon that is invisible, mold can be seen by the naked eye, especially when it grows in food. There are different types of mold, and the worst ones can cause diseases and even death.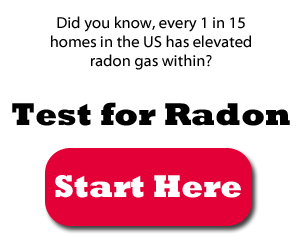 Testing Your Home for Mold and Radon

Radon and mold are two different things. The connection between them is they can pose health dangers. This is why it is crucial to improve your home's air quality to avoid these two. Some people wonder if radon testing can also detect mold or vice versa. But what experts recommend is to conduct two different tests. Why?

Radon testing is designed for detecting radon in homes. There are two types of radon testing, short-term and long-term. The first one is used to determine whether the radioactive gas is present or not. Long-term radon testing, on the other hand, is used to monitor the radon levels at home. There are DIY radon test kits that you can use, which are cheaper but hiring a licensed radon contractor, is highly recommended.

For mold mitigation, you can hire experts if the situation gets worst. But if mold is not that rampant in your home, there are simple ways that you can follow to reduce mold in your home, such as:
Check if your basement is leak-proof. If not, fix it immediately.
Check the heating and cooling system regularly and change filters monthly.
Exhaust the cooking areas, clothes dryers, and bathrooms to the outdoors.
Make sure to reduce the humidity in your home. Doing so can prevent mold growth.
When using a dehumidifier, don't forget to empty the water collection reservoir frequently.
Radon and mold are both dangerous that's why eliminating them in your home is a must. You can follow the tips above in reducing the mold, but you can also hire a mold expert if you need help. For radon mitigation, try to hire a licensed contractor from your state.