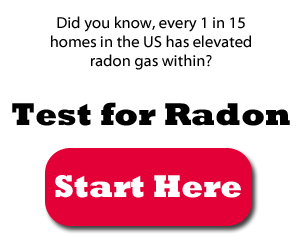 The COVID-19 pandemic started last year, but its effects are still felt up to these days. It has brought turmoil to the world, as many families have lost their loved ones. Not only that, but many people have lost their jobs. It is indeed fearful to acquire the deadly virus; that's why everyone has to follow all the safety protocols to minimize its risks. Aside from the coronavirus, there are also silent killers that everyone should be aware of, which is radon, a cancer-causing gas.
Major Causes of Radon in Homes
Radon is a naturally occurring gas that's why it can quickly enter your home. Although you cannot see, smell, or taste it, knowing its sources can help you mitigate it. The following are the significant causes of radon in both residential and commercial properties.
Cracks and Gaps
The cement in the home's slab or basement can pose risks because of the cement's porous nature. The cracks in the foundation and gaps in your flooring could be the entryway of radon, giving the gas an easy access. You can always filll every crack and gap with caulk but doing so is a temporary solution.

Rocks
Not all people know this, but rocks and stones consist of veins of radioactive materials which eventually decay into radon. As it's released from stones outside, the radon in the rocks below your home's foundation is released directly. It passes through small cracks into the house.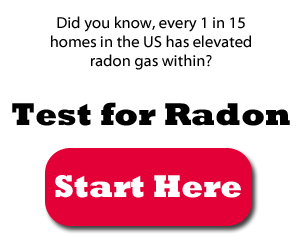 Soil
Radon is the decay of radioactive elements which naturally occur in rocks and stones. These materials can also be found in the soil. There is a high probability that there is radon in your home's soil, and if so, the gas could find its way through cracks, gaps, and porous materials into your home.

This is why radon is primarily high in underground basements. As such, it can rise into the house through the smallest of basement wall or floor cracks. Therefore, radon testing is essential to monitor the radon levels in your home.

Well Water
Not all homes have well water, but if your home has it nearby, know that it can also be a source of radon. Take note that well water is in close contact with rocks and soil. Since the radioactive material naturally occurs in soil, rocks and stones containing radon can be carried into your home.

Radon is no joke. Like COVID-19, it has affected millions of people. Some are aware of it, while others are not. That's why raising awareness to promote radon mitigation is essential to avoid the increasing number of lung cancer patients. When mitigating radon, it is critical to identify the significant causes of radon in your home. Knowing where the gas comes from allows you to create better plans in eradicating this radioactive material.